309th Missile Regiment
309-й ракетный полк
Military Unit: 23466
Activated 27.7.59 in Uman, Cherkassy Oblast, as the 309th Engineer Regiment, attached to the 43rd Air Army.
1.7.60 renamed 309th Missile Regiment, and came under the 200th Missile Brigade, and from 5.61 the 43rd Guards Missile Division.
Organisation:
1st battalion with 4 R-12 (SS-4) pads - alert duty from 1960
2nd battalion with 4 R-12 (SS-4) pads - alert duty from 1961
3rd battalion with 4 R-12U (SS-4) silos - alert duty from 1963
Transferred to the 46th Missile Division 14.6.62.
The first two battalions stood down 12.68 (eight R-12 pads).
The regiment moved to Pervomaisk, Nikolayev Oblast 12.68, and began conversion to the UR-100 (SS-11) missile - the third battalion (four R-12U silos) became independent under the 43rd Missile Army as the 2nd independent Missile Battalion (military unit: 59937) from 11,68, but stood down 11.71, and was disbanded 12.71.
The regiment went on alert duty 25.12.69 with 10 UR-100 silos in area BRK-2.
Converted to the UR-100U in 1974-75, alert duty from 6.75.
Converted to the UR-100NU (SS-19 mod. 3) in 1980.
Converted to the RT-23U (SS-24) in 1989 - alert duty from 1990.
The regiment stood down 1997, and was disbanded 1997.
US designation 1960-1971: Uman MRBM complex (Molodetskoye, Mankovka and Kishentsy launch sites). Type I (pad) and IV (silo) sites [Kishentsy is a Type IV site].
Molodetskoye launch site with 4 R-12 pads (48 53 36N, 30 27 35E):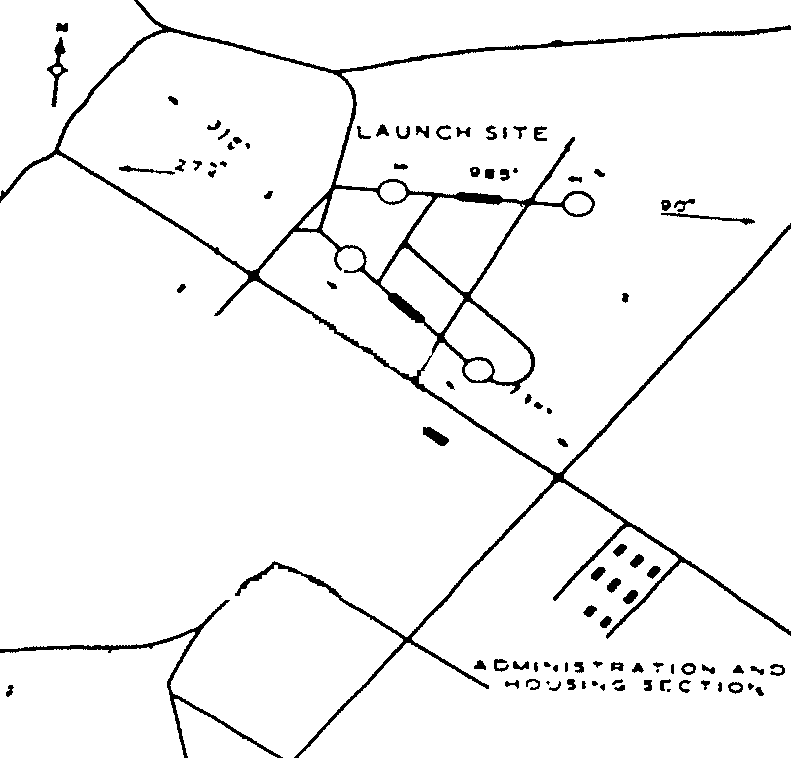 Mankovka launch site with 4 R-12 pads (48 57 31N, 30 23 42E):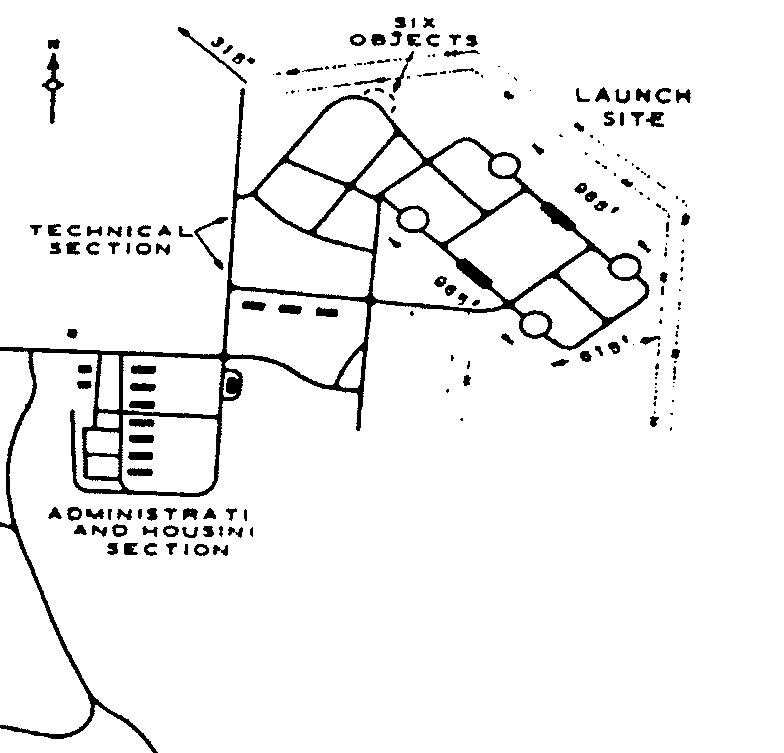 Kishentsy launch site with 4 R-12U silos (49 00 09N, 30 13 46E):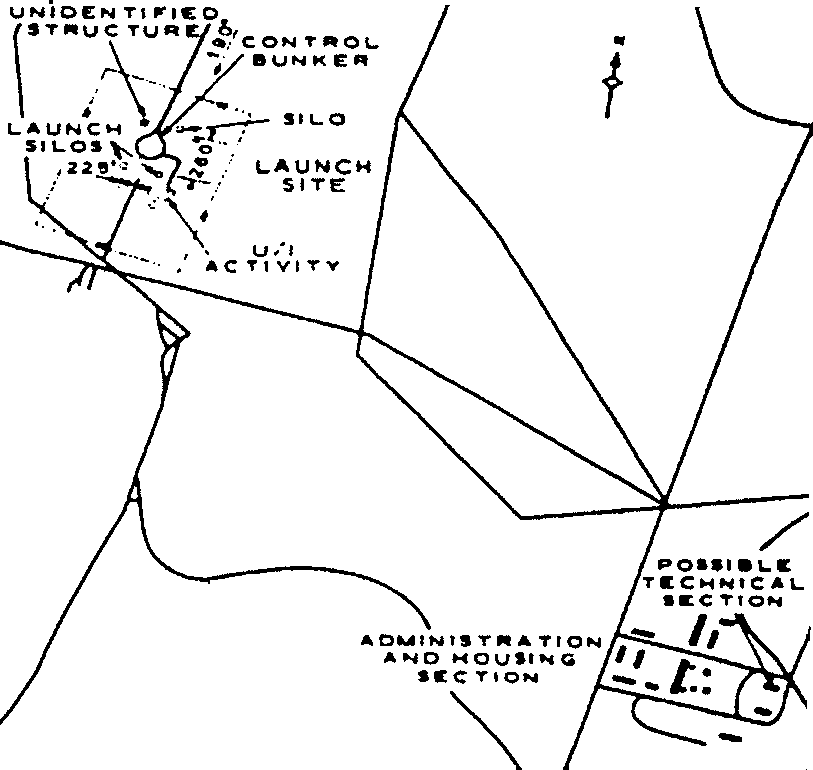 US designation: 1969 - 1975 Pervomaysk ICBM Complex - Launch Group B (Ten Type IIID silos):
US designation: 1975 - 1996 Pervomaysk ICBM Complex - Launch Group B (Ten Type IIIG and one Type IIIX silos):
silo 6B: 48 05 48N, 30 46 59E
silo 11B: 48 11 39N, 30 48 32E
silo 17B: 48 15 09N, 30 42 06E
silo 18B: 48 08 13N, 30 43 19E
silo 19B: 48 07 20N, 30 38 26E
silo 20B: 48 12 14N, 30 35 17E
silo 21B: 48 15 32N, 30 37 06E
silo 22B: 48 18 17N, 30 34 53E
silo 47B: 48 14 59N, 30 46 47E
silo 61B: 48 11 04N, 30 40 05E - old control site (1969-1975)
Launch Control Facility BB (Type III): co-located with silo 61B (from 1975)