83rd Missile Regiment
83-й ракетный полк

Military Unit: 75914, from 1969: 01041
Activated 19.6.61 in Step, Chita Oblast, under the 60th Missile Division.
In 8.61 transferred to the 45th Missile Division.
June 1963 transferred to Anadyr (Ugolnyy), Magadan Oblast.
Organisation:
1st battalion with 4 R-14 (SS-5) pads - alert duty from 23.1.64
The regiment stood down 1.6.69, and in 16.9.69 was transferred to Pervomaysk, Nikolayev Oblast, under the 46th Missile Division.
The regiment went on alert duty in 1970 with 10 UR-100 (SS-11) silos in area BRK-5.
Converted to the UR-100N in 1975-76, alert duty from 10.76.
Converted to the UR-100NU (SS-19 mod. 3) in 1980.
The regiment was disbanded 1994.
US designation 1963-1969: Ugolnyy MRBM complex (Ugolnyy launch site). Type II (pad) site.
Ugolnyy launch site (64 47 09N, 177 58 43E) - picture (1966):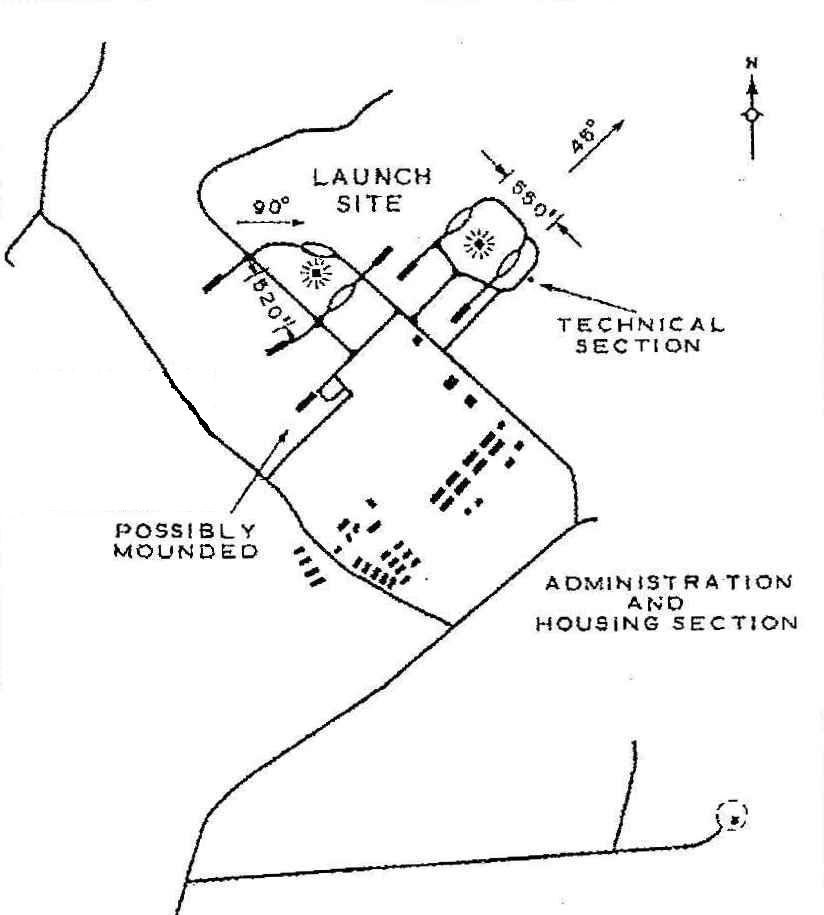 US designation: 1970 - 1976 Pervomaysk ICBM Complex - Launch Group E (Ten Type IIID silos):
US designation: 1976 - 1994 Pervomaysk ICBM Complex - Launch Group E (Ten Type IIIG and one Type IIIX silos):
silo 38E: 48 16 47N, 31 06 36E
silo 41E: 48 20 52N, 31 14 31E - old control site (1970-1976)
silo 42E: 48 12 36N, 31 05 28E
silo 44E: 48 19 43N, 31 04 08E
silo 45E: 48 16 22N, 31 11 56E
silo 46E: 48 16 53N, 31 17 30E
silo 49E: 48 24 24N, 31 13 37E
silo 50E: 48 22 15N, 31 08 08E
silo 60E: 48 22 38N, 31 18 46E
silo 64E: 48 11 56N, 31 09 19E
Launch Control Facility EE (Type I): co-located with silo 41E (from 1976)