109th Missile Regiment
109-й ракетный полк
Military Unit: 18323
Activated 10.58 in Nikolaevka, Primorskiy Kray, as the 276th Aviation (Missile) Regiment, under the 96th Aviation (Missile) Division.
9.8.59 renamed 276th Engineer Regiment, and a day later (10.8.59) the 109th Engineer Regiment.
1.7.60 renamed 109th Missile Regiment, now under the 45th Missile Division.
The regiment consisted of two battalions with each 4 R-12 (SS-4) pads.
The two battalions went on alert duty in 1961 (eight R-12 pads).
The regiment stood down in 1970, and was disbanded (1970).
US designation: Suchan MRBM complex (Novitskoye and Severnyy Suchan launch sites). Type I (pad) sites.
Novitskoye launch site (43 01 43N, 133 16 55E):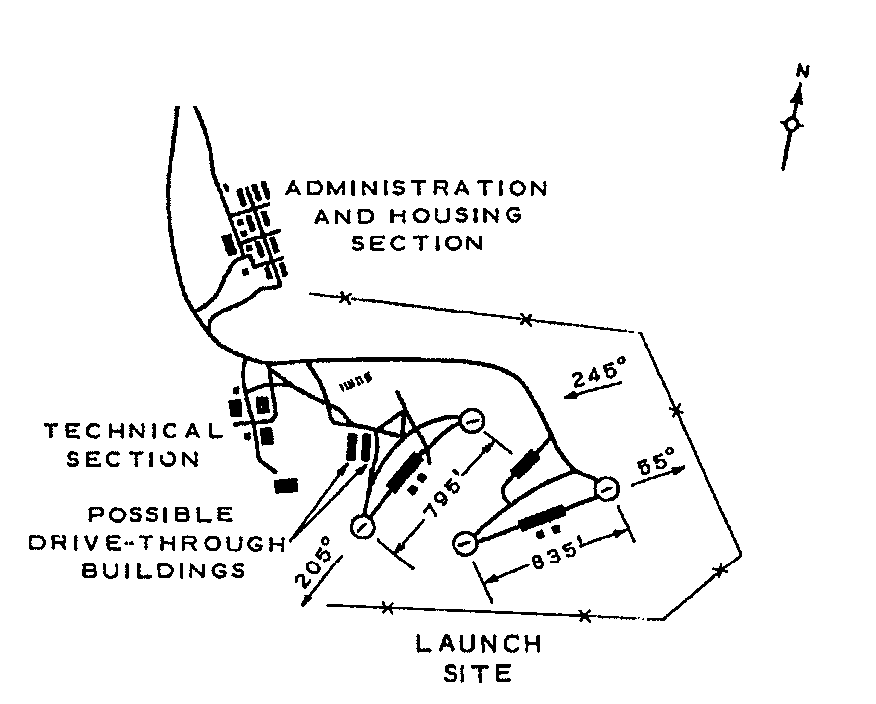 Severnyy Suchan launch site (43 10 15N, 133 19 53E):