790th Missile Regiment
790-й ракетный полк
Military Unit: 12421, from 1969: 30007
Activated 3.64 in Krasnoyarsk, Krasnoyarsk Kray, under the 36th Guards Missile Division.
The regiment controlled site BSP-2(?) with 2 R-16 pads.
Both the BSP-1 and 2 sites were started as Type IIC sites (R-9A - SS-8 pads), but were abandoned shortly after construction began. A new BSP-1 site was built just south of the original BSP-1 site (a launch clearing can still be seen at 56 21 05N, 92 20 32E), while a new BSP-2 site was built on top of the old BSP-2 site.
In 1969 the BSP-2(?) site was transferred to the 741st Missile Regiment, and the regiment was transferred to Uzhur, Krasnoyarsk Kray, under the 62nd Missile Division.
The regiment went on alert duty 1970 with 6 R-36 (8K67) (SS-9) silos in area BRK-9.
The regiment stood down 1979, and began conversion to the R-36MUTTKh (SS-18) missile - alert duty from 6.80.
Disbanded 2005.
US designation 1964-1969: Gladkaya ICBM complex (Launch site A, later launch site 3). Type IID pads.
Gladkaya ICBM complex (Launch site 3) (56 20 26N, 92 20 11E):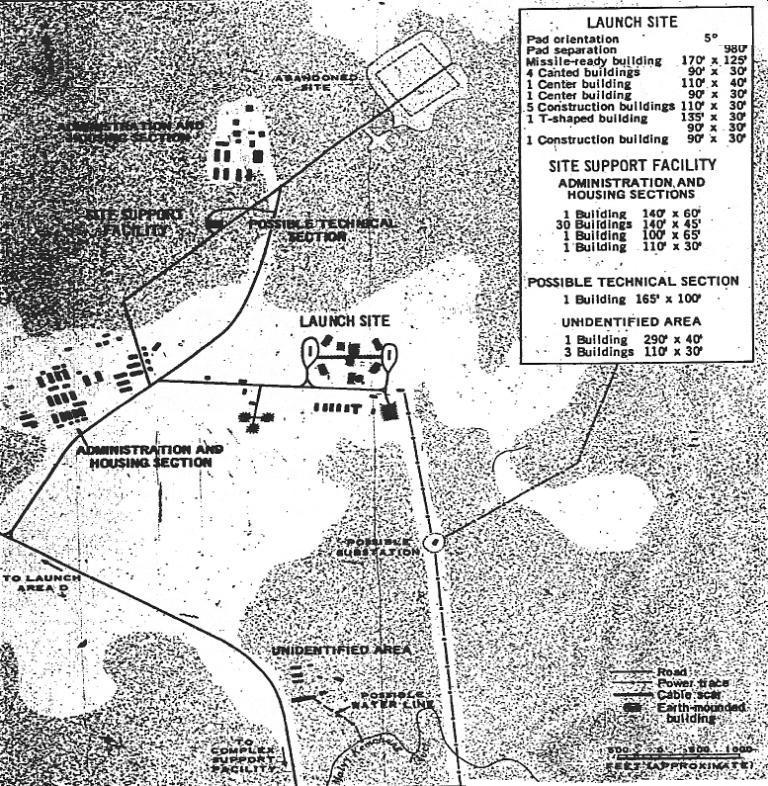 US designation: 1970 - 1980 Uzhur ICBM Complex - Launch Group I (Six Type IIIC silos):
US designation: 1980 - 2005 Uzhur ICBM Complex - Launch Group I (Six Type IIIF and one Type IIIX silos):
silo 50I: 55 34 58N, 89 56 25E
silo 51I: 55 29 05N, 89 43 55E
silo 52I: 55 33 00N, 89 48 16E - old control site (1970-1980)
silo 53I: 55 37 46N, 89 49 38E
silo 54I: 55 39 48N, 89 57 24E
silo 55I: 55 37 10N, 89 41 03E
Launch Control Facility II (Type III): co-located with silo 52I (from 1980)