000 Missile Regiment
000-й ракетный полк
Military Unit: 34060
Activated 6.60 in Kozelsk, Kaluga Oblast, under the 198th Missile Brigade, and from 5.61 the 28th Guards Missile Division. The regiment is numbered within the sequence of 622nd to 663rd Missile Regiment.
1963 with 2 battalions at two sites:
1st Battalion - BSP-11 with 2 R-9A pads - alert duty from 1965

2nd Battalion - BSP-12 with 2 R-9A pads - alert duty from 14.12.64
In March 1964 all battalions were upgraded to regiments:
1st Battalion became 119th Missile Regiment with 2 R-9A pads (BSP-11)

2nd Battalion remained as 000 Missile Regiment, now 2 R-9A pads (BSP-12)
In 1969 the BSP-12 site was transferred to the 289th Missile Regiment.
The regiment went on alert duty 1971 with 10 UR-100 (SS-11) silos at site BRK-9.
The regiment stood down and was disbanded 1985/87.
US designation 1960-1969: Kozelsk ICBM Complex (Launch Site A, later Launch Site 3). Type IIC pads.
US designation 1970-1987: Kozelsk ICBM complex (Launch Group O). Type IIID silos.
Kozelsk Launch Site 3 (BSP-11) (53 54 24N, 35 45 02E):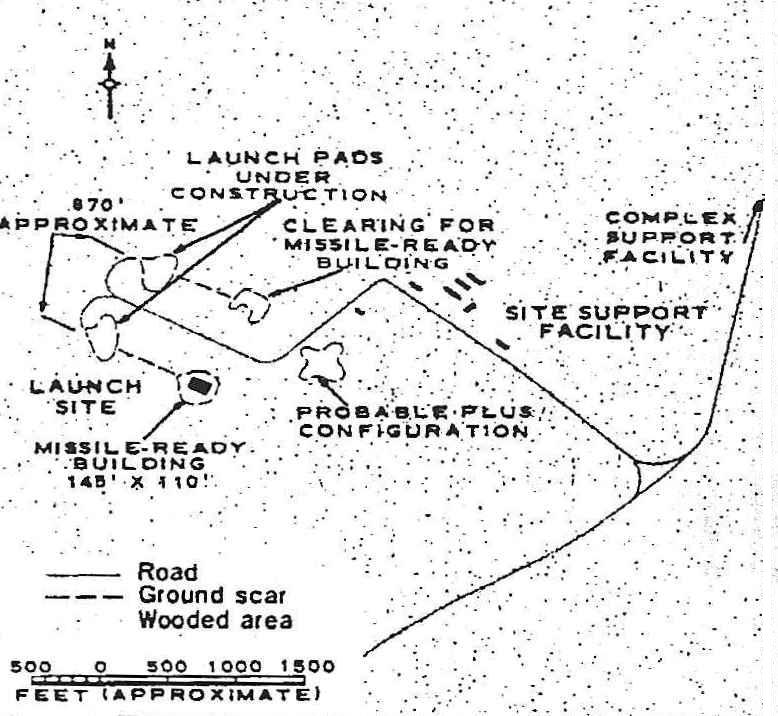 Kozelsk ICBM complex (Launch Group O):
silo 97O: 54 21 33N, 36 02 50E - control site

silo 98O: 54 22 40N, 36 02 40E

silo 99O: 54 23 36N, 36 07 51E

silo 102O: 54 18 29N, 36 01 01E

silo 103O: 54 17 07N, 35 55 48E

silo 104O: 54 18 28N, 35 48 38E

silo 105O: 54 21 11N, 35 46 09E

silo 106O: 54 21 37N, 35 54 42E

silo 109O: 54 24 09N, 35 57 08E

silo 110O: 54 24 04N, 35 50 00E